Website Design, Development, and SEO | designCraft Advertising | Madison, WI

Website Design, Development, and SEO
We build websites to meet your needs and help your organization be found online. Our in-house web development and design team has years of experience and will customize your site from the ground up. Digital performance expertise and marketing know-how are baked into every site. We create websites as simple or as complex as you need, while always including responsive design, speed optimizations, advanced security, ADA-compliance, and SEO best practices.
Custom web design & web development designCraft's dedicated web team includes experienced developers, designers, copywriters, and marketing experts who design and build all our sites entirely in-house. We design a custom, on-brand template for each site we create.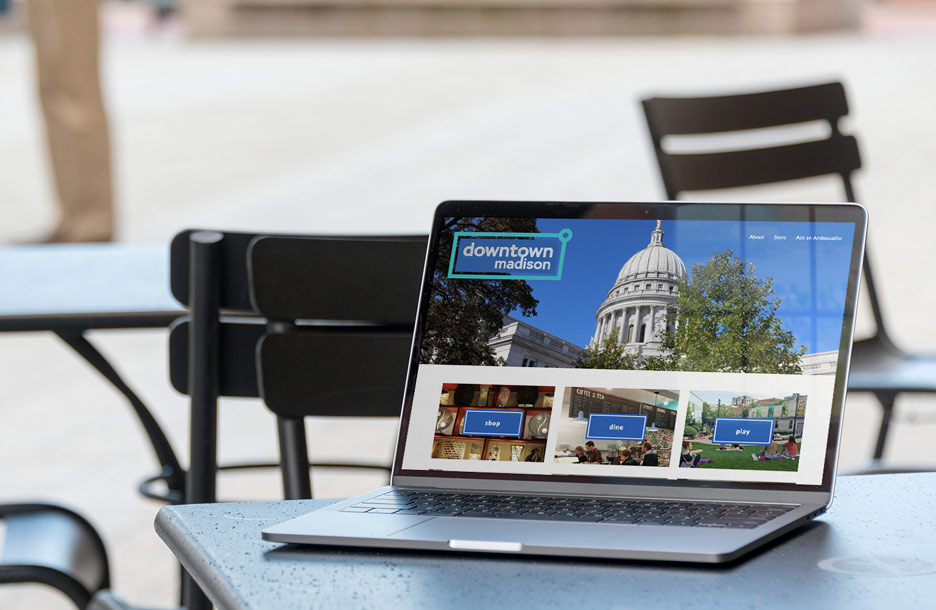 Content Management System (CMS) We build our custom sites on dcCMS, an open-source CMS that we developed. dcCMS has several advantages over other CMS systems: it is not restricted to premade templates, it makes editing websites via the CMS straightforward and easy, it provides impeccable security, and its loading time is optimized.
Full support Although you always have the option of editing your website yourself via the CMS, we continue to provide full support after your site goes live. We are always available to help with anything from minor edits to major feature additions.
SEO All of our websites are built with search engine optimization in mind. From proper use of keywords in the website text to tagging and markups on the backend, our experts ensure your website is optimized to be found online.
ADA compliance We build each of our sites to the requirements of the Americans with Disabilities Act (ADA) so that all visitors are able to access your content easily. All of our sites meet Web Content Accessibility Guidelines 2.1 level AA, and level AAA is available upon request.
Responsiveness We make sure that our site designs are optimized for all screen sizes. From smartphones and tablets to laptops and desktop computers, our sites are easy to use on any device.
Custom features We excel at creative custom solutions. If you need a searchable gallery, an interactive survey, or a member directory, we can create one that is tailored to your organization.
Portals If you have complex data to keep track of, such as registrations, referrals, or members' progress, a custom portal may be the solution. Portals can allow multiple users to sign in and enter data, and then automatically compile the data, produce reports, and notify staff members.
e-commerce We develop custom e-commerce sites for local businesses, allowing customers to easily place orders online. Our custom-built, in-house e-commerce solution is simple, fast, and secure.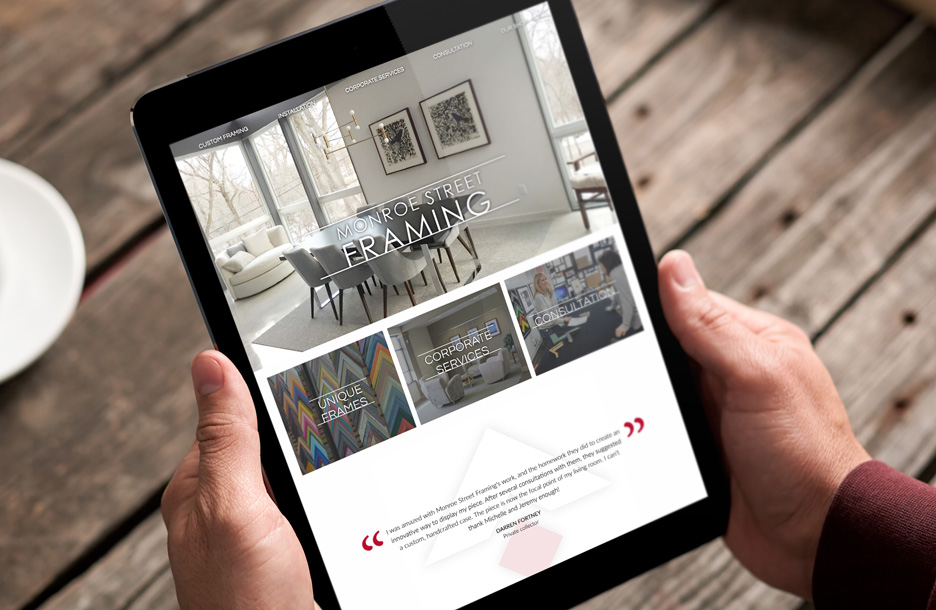 Integration If you already use third-party services for things like appointment scheduling, keeping track of member information, invoicing and paying bills, or collecting donations, we can often integrate these into your new website, saving you time and money. We can also recommend integrating new software for calculating sales tax, managing shipping services, sending automatic text notifications, or preventing website hacks when appropriate.
Performance and reporting All of our sites are set up with Google Analytics, which enables you to monitor traffic trends on the site. We also provide a website analytics and performance check after your site has been live for three months.
Hosting Most of our clients are hosted on our convenient and cost-effective server space. Our servers have a 99.9% uptime guarantee and have exceeded that record for several years.
Domain name maintenance We can manage your domain name so you'll never forget about renewing it.
For maximum confidence in the long-term performance of your website, choose the experienced web developers and marketing professionals at designCraft. Contact us for more information.
I just wanted to say that I just [updated photos on my website] in less than 5 minutes! I would highly recommend designCraft because your CMS instructions make it easy for me to make updates :) I was putting this on the back burner, but it was really easy.
-Emily Brookhyser, Owner, Director & Tutor
The Prep Center